News
Follow your dream and take action | 2022 Seize Energy-saving Air Compressor Year-end Ceremony a complete success
On January 14, 2023, the 2022 year-end ceremony and outstanding employee award ceremony of Seize Energy-saving Air Compressor was held in Suzhou Art International Hotel. Nearly 400 people including Mr Cheng Hongxing, general manager of Seize Energy Saving Air Compressor, Mr Liao Tieqiang, vice president of production center, Mrs Yu Xiujuan, vice president of operation center, senior leaders, company employees, suppliers, and guests attended the annual meeting.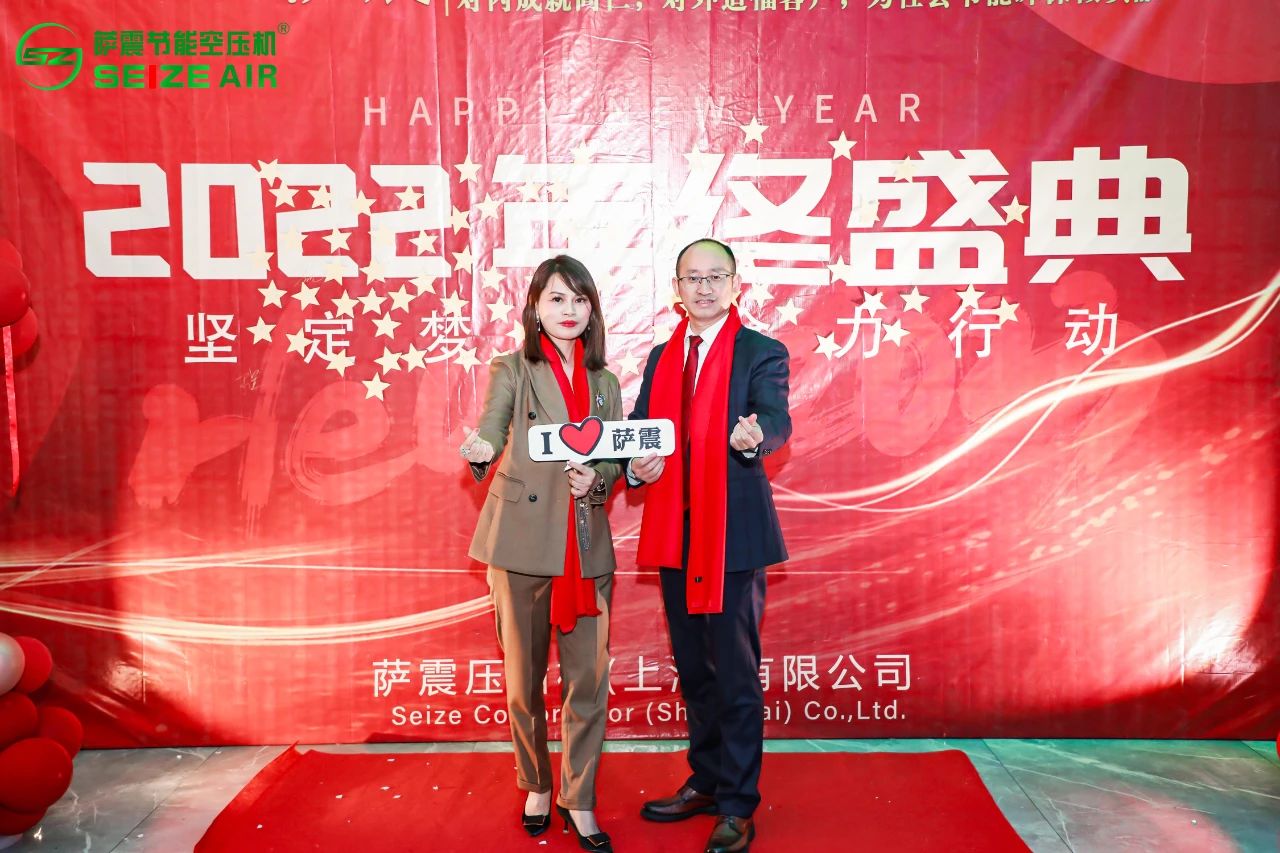 At 9 o'clock on January 14, 2023, the 2022 annual meeting of Seize Intelligent Energy-saving Air Compressor officially kicked off! Mr. Cheng Hongxing, General Manager of Seize Intelligent Energy-saving Air Compressor, will make the 2022 annual summary & 2023 annual plan for everyone!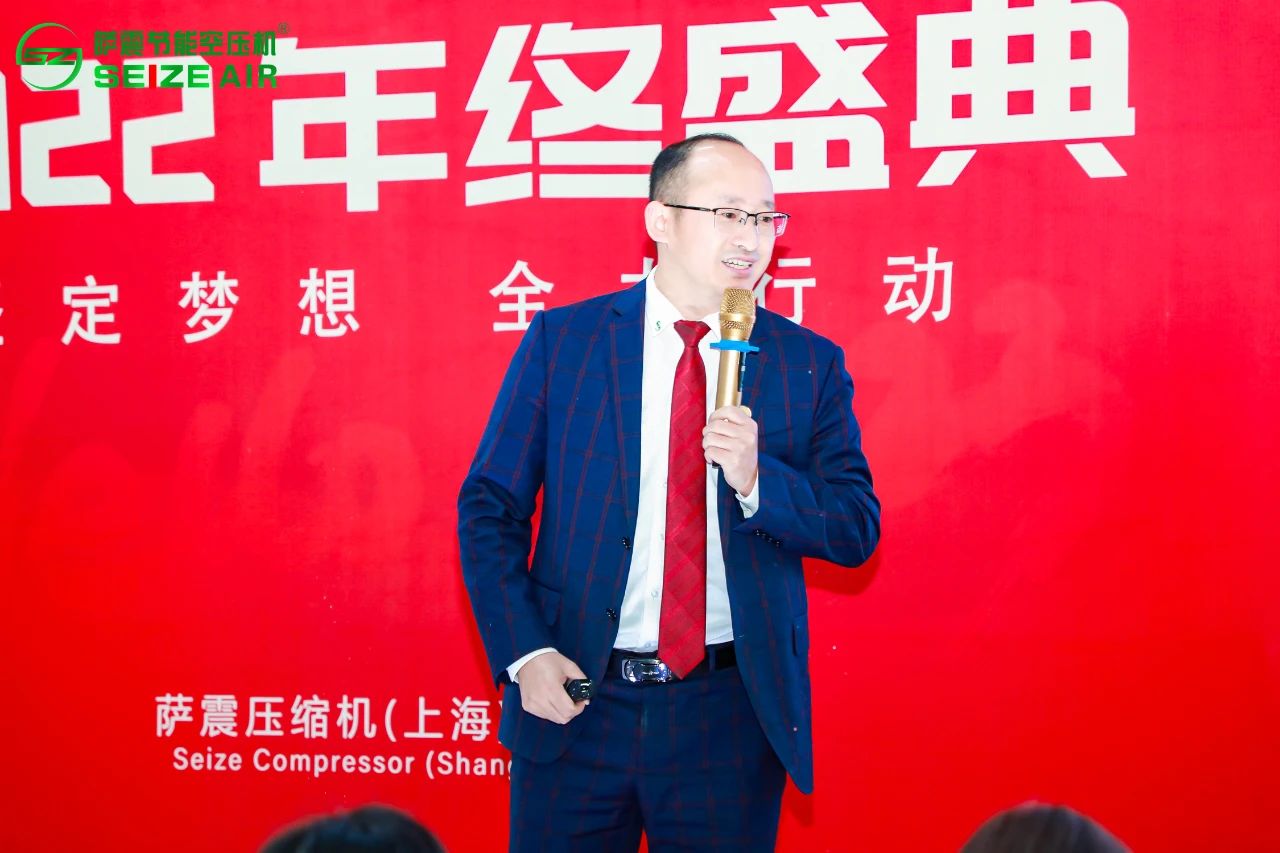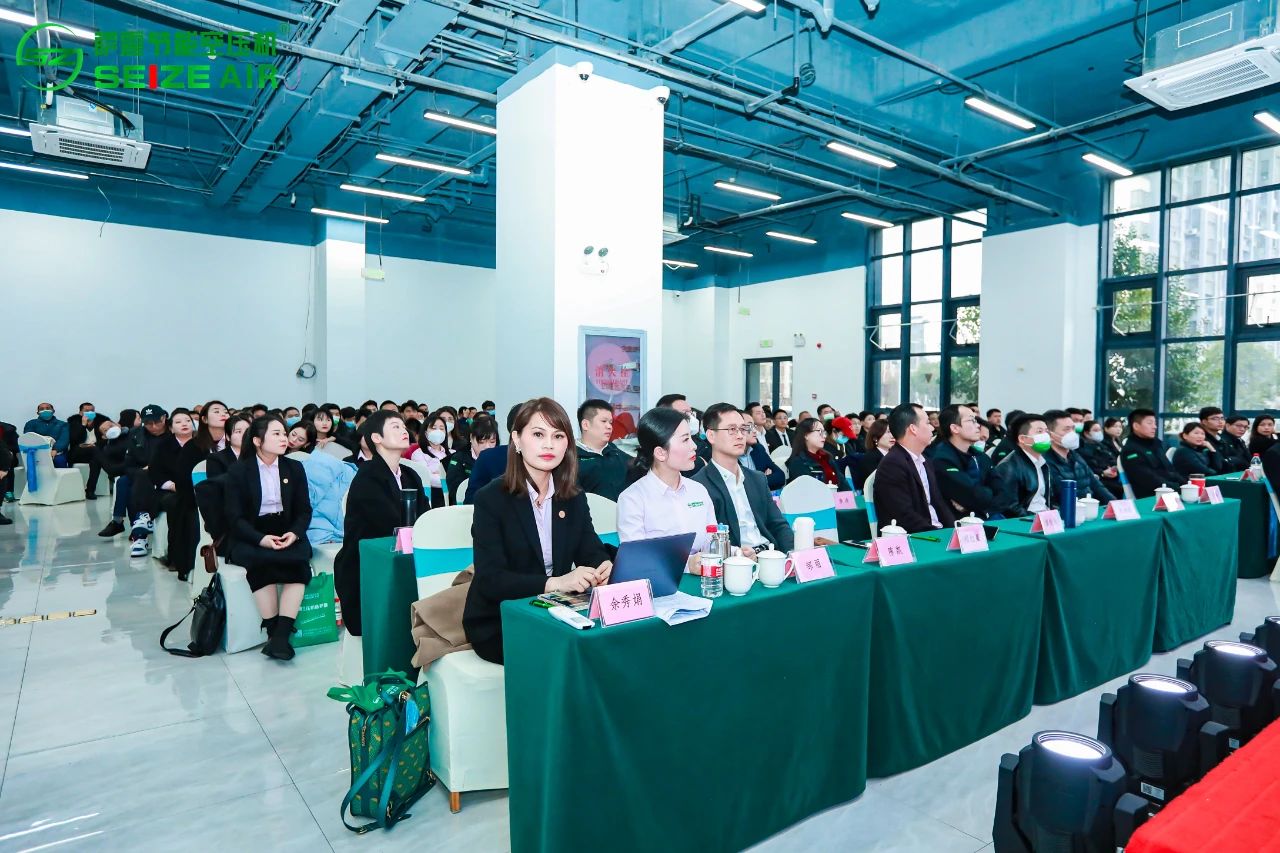 Mr. Cheng reviewed the 2022 annual summary and said that Seize's achievements today are inseparable from the struggle of every Seize employee. At present, the company has issued year-end awards to everyone on January 13, and thank every family member for their efforts and contributions to the company!
Looking back on 2022, Mr. Cheng summed it up with 3 key words:
difficult, lucky, and grateful!
2022 is also a year full of challenges, and Seize energy-saving air compressors have achieved success in the challenges! The road of life is bound to be full of uncertainties. We only need to point the pointer to ourselves to solve all the uncertainties! To describe it in one sentence is "no struggle, no shock"!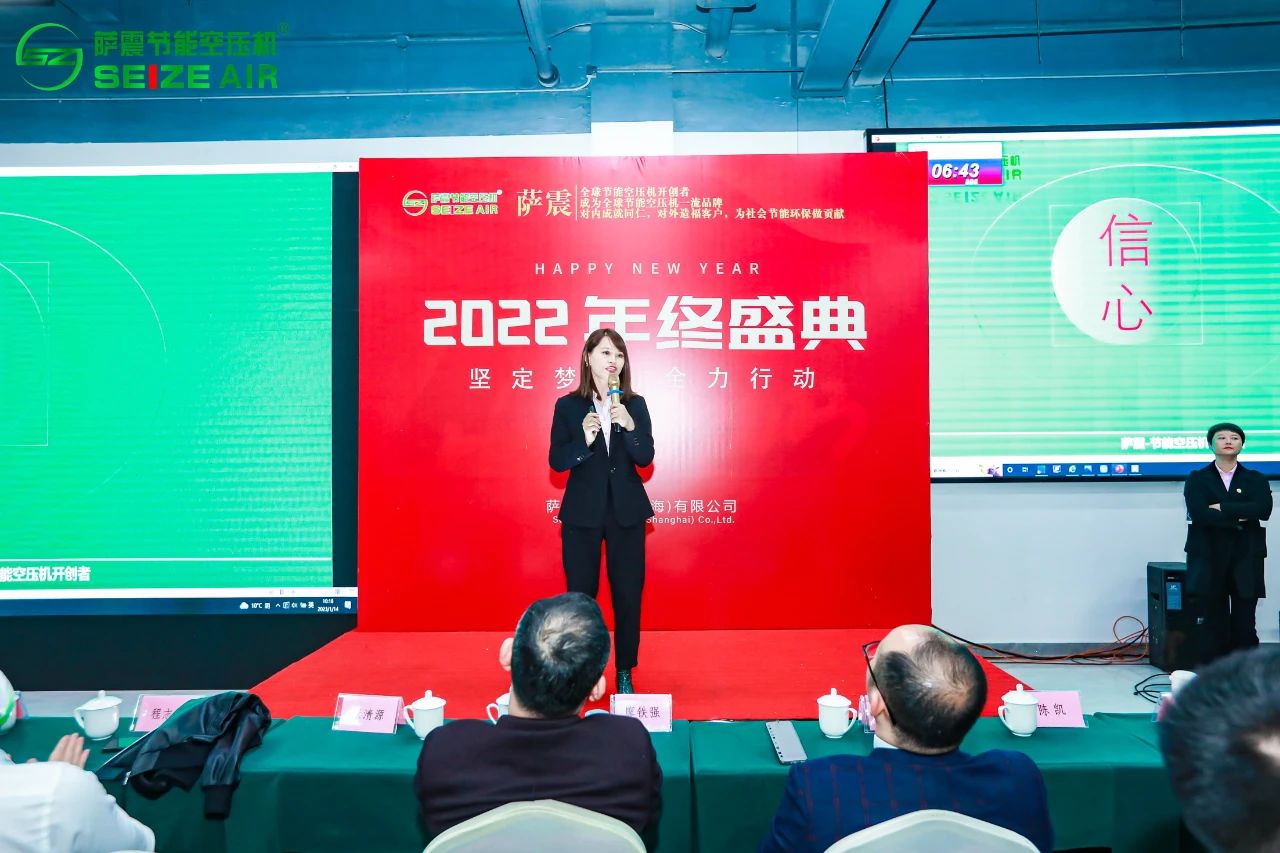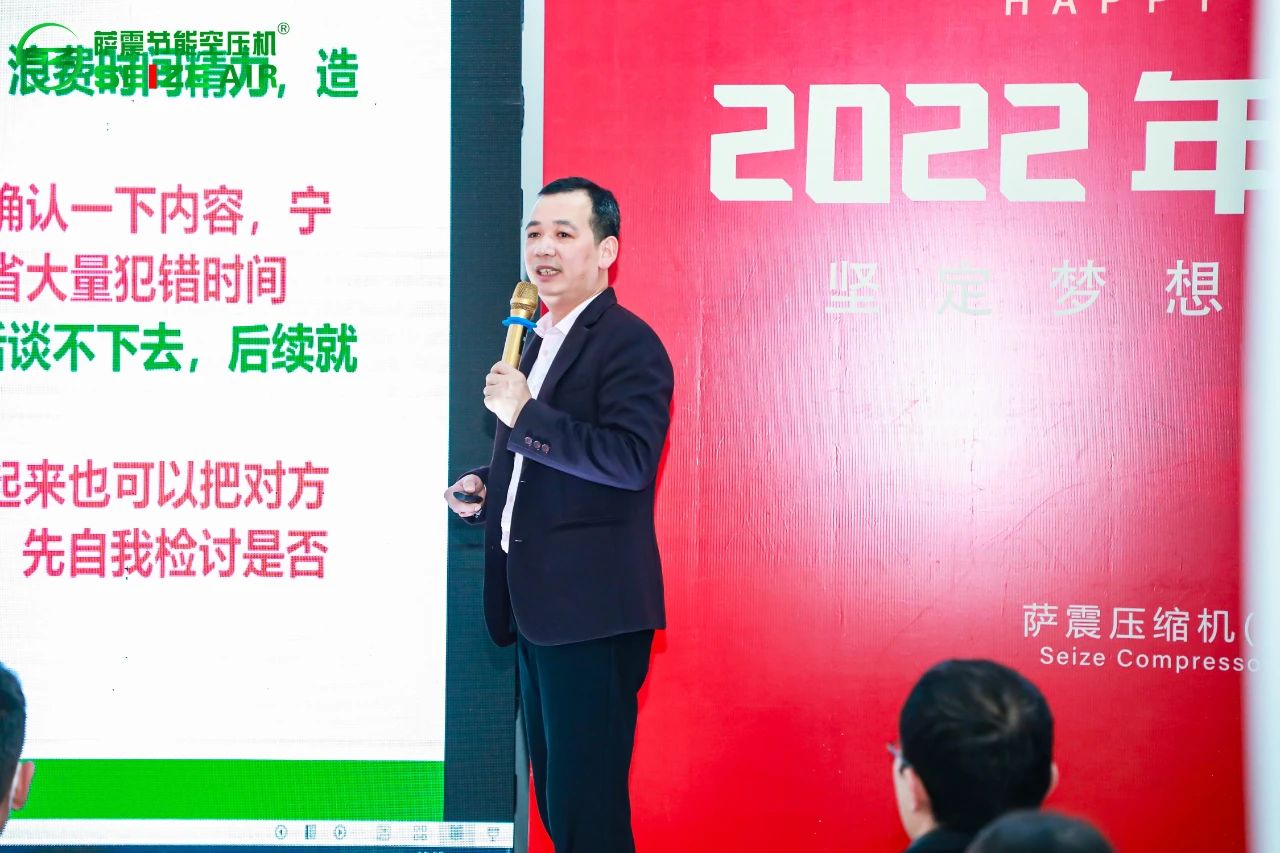 Seize air's family members dressed up to attend
Sign in one after another and take pictures to commemorate
A family banquet where passion and true feelings complement each other is about to bloom here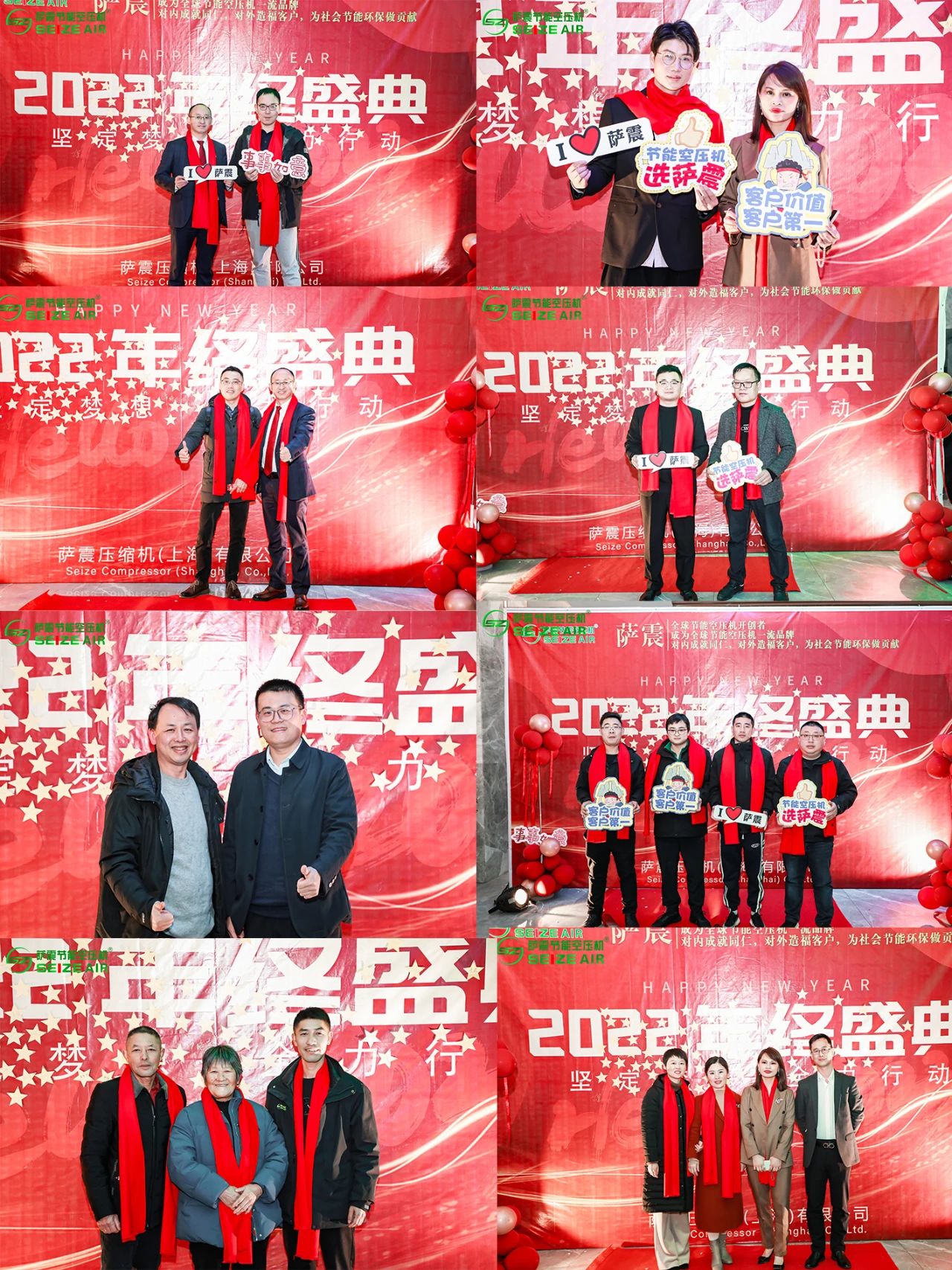 The company commended and rewarded the teams and individuals who made outstanding contributions in various tasks in 2022, and awarded more than 20 awards including "Excellent Employees", "Potential Stars", "Excellent Teams", and "PK Winners in Theater Zones" awards.